On the trail of Italian history and in search of a good red wine, visitors can hardly avoid the Vino Nobile di Montepulciano DOCG wine-growing region.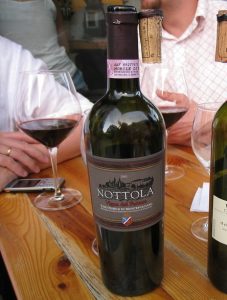 Wonderfully Mediterranean and "typically Tuscany", Montepulciano's "noble wine" made from the Sangiovese grape enjoys an excellent reputation among wine lovers and can be enjoyed in one of the numerous wine cellars in the region. Very elegant and fruity, this deep red wine ideally rounds off pizza, pasta and steak.
The taste of the vino nobile di Montepulciano is usually very elegant, has a medium body and shines with blackberry, cherry and tobacco aromas. In the case of a Riserva, a stronger tannin structure is added.
Described as the "Pearl of the Renaissance", the town of Montepulciano is one of the most beautiful in all of Tuscany. The long tradition of Vino Nobile di Montepulciano in the upper Chianti valley dates back to the 12th century. The best wine was traditionally reserved for the Pope and the Curia in the Vatican.
Pope Paul III's cellar master, for example, praised the "king of wines" from Montepulciano. That was in 1685. But it took a good 100 more years before this wine was first called "Vino Nobile di Montepulciano". In the 18th century, the name "Vino Nobile" was used for the red. In addition, at times only the nobility were allowed to produce this wine.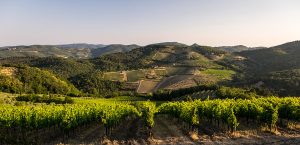 It is one of the three great Sangiovese wines in the region and, together with Brunello di Montalcino, it was the first wine in the region to receive the DOGC classification in 1980. The best grapes are cultivated on the clay and sandy soils of Argiano, Caggiole, Canneto, Casalte and Valiano. Various grape varieties are permitted for production. As a rule, different grape varieties are blended – Prugnolo Gentile (Sangioves clone, 70-100%), Canaiolo Nero and a maximum of 20 percent of other permitted grape varieties.
In 1970 there were just 150 hectares of vineyards and seven Vino Nobile producers around the town, but now there are over 1,300 hectares and around 250 wineries. One of the reasons for this is that the municipality of Montepulciano received DOCG (Denominazione di Origine Controllata e Garantita) status in 1980.