Central in Lima currently ranks fourth in the top 50 restaurants in the world. Celebrity chef Virgilio Martínez's menu takes guests on a culinary expedition from the Pacific coast to deep in the forests of the Amazon.
An avant-garde chef and researcher whose passion for the origin of each ingredient has led him to discover before creating. His menus are a pleasant journey through flavors and textures of different seasons, regions and countries. The dishes are based on local ingredients from all altitudes, and Virgilio Martínez also breathes new life into long-forgotten products with his creations.
Peruvian cuisine is at the center of growing international interest for a reason. There are 3 Peruvian restaurants in the top 50 of the world's best restaurants for a reason.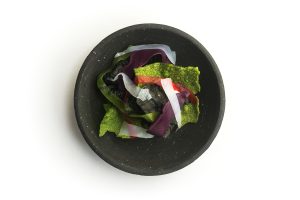 The Restaurante Central in the Peruvian capital of Lima has received several awards in recent years as the best restaurant in Latin America. This year, Gourmet Temple was confirmed as the most sustainable of Latin America's top 50 restaurants.
However, getting a table is not that easy. Lima is a magnet for gourmets from all over the world and the city's supposedly best cuisine is correspondingly popular. Reservations can only be made via the website and should be booked months in advance.
What is special about this restaurant is not only the dedication and precision with which the food is cooked here. It's the way Virgilio Martínez approaches the cuisine of his homeland. The curiosity and exploratory spirit of the student of Gaston Arcurio, another Peru super chef.
The cuisine at Central Restaurante is contemporary Peruvian, and founder Virgilio Martínez Véliz has sought to redefine Peruvian cuisine by introducing little-known indigenous ingredients from Peru's coastal region, Andean highlands and Amazon rainforest. Examples of such ingredients are kushuru (Cushuro), an edible cyanobacterium harvested in high-altitude wetlands; Arracacha, a root vegetable from the Andes; and arapaima, a freshwater fish native to the Amazon.
The menu is compiled according to the microclimates or ecosystems of Peru, i.e. at altitudes from below zero to the high peaks of the Andes. Every single dish contains only ingredients that can be found in this one climate zone.